Our Mission
The Department of Neurology is dedicated to advancing the the neurological health of our community.
Our Vision
We commit to being one of the top 10 neurology departments in the US; to providing the highest quality and innovative care for neurology patients in South Florida and beyond; to being at the forefront of research of common neurological disorders; and to being among the best training programs for future clinical and academic neurologists.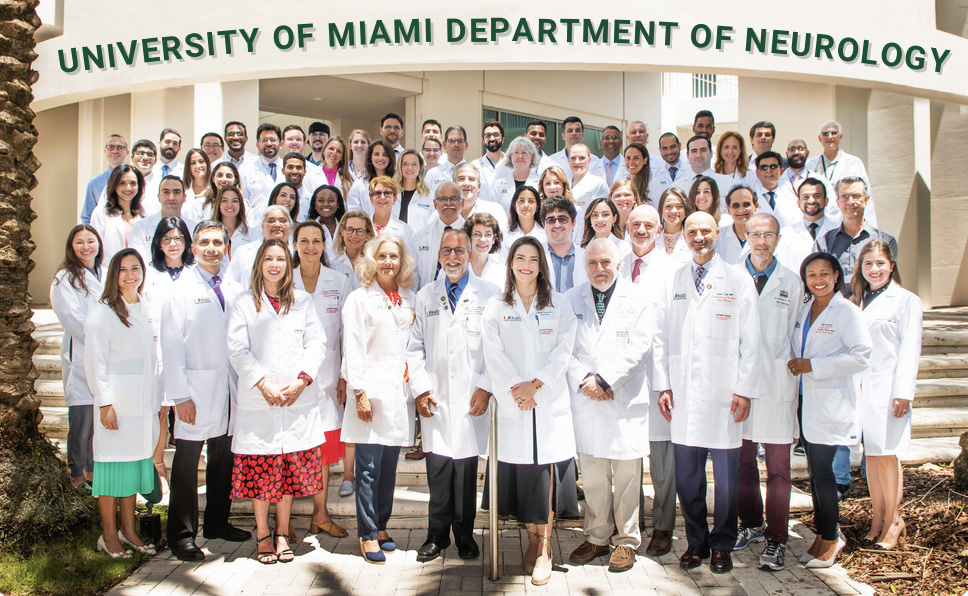 ---
Our History
For more than 60 years, the Department of Neurology at the University of Miami Miller School of Medicine has been a renowned leader in treating patients from all over the world, in cutting edge research, and in training and attracting esteemed faculty. The department's reputation has been built on the dedication of its chairs and faculty.
The Continuing Success Story

The 1990s Onwards

The Early Years - 1955 to 1989

The Beginning, The Miami VA Medical Center at the Biltmore Hotel - 1950 to 1955