The Miller School Experience
The mission of the Miller School of Medicine – our "why" – is to empower our students to transform lives, and inspire them to serve our global community.
About Us
---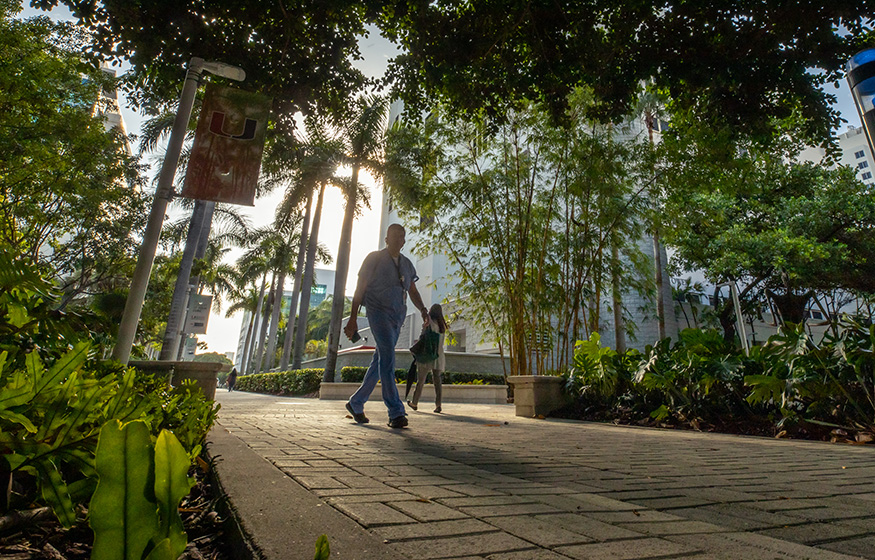 The Future is Ever Brighter
Support for Ever Brighter: The Campaign for Our Next Century will further our work to train the next generation of compassionate health care providers and visionary researchers, promote health equity throughout South Florida and beyond, and position the Miller School to become one of the nation's preeminent medical institutions.
Read More
Education
Miller School teams are developing a groundbreaking, distinctive curriculum for the future of medicine. "The new curriculum will produce physician leaders who will have the opportunity to shape the future of medicine, direct health systems, and champion discovery and its translation into clinical interventions," said Laurence B. Gardner, M.D., executive dean for education and policy.
Research
The University of Miami Miller School of Medicine is a research powerhouse, achieving international recognition for breakthroughs and advanced knowledge in diabetes, cancer, eye care, HIV, immune therapies, spinal cord injury, and much more.
Community Outreach
Students and physicians at the University of Miami Miller School of Medicine are dedicated to providing quality healthcare to the underserved populations in South Florida.
Patient Care
At South Florida's only university-based medical system, UHealth delivers leading-edge patient care by the region's best doctors, powered by the groundbreaking research from the students and faculty at the Miller School of Medicine.