The University of Miami Miller School of Medicine's Task Force on Racial Justice was created in 2020 in response to the political and racial climate that has permeated the country and our medical school.
The team committed to establishing a culture that embraces anti-racism practices and promotes diversity and inclusion. To do this effectively, we need to look inward and:
Identify the systemic racism that exists within the Miller School
Provide feasible recommendations to promote anti-racism practices
Strategically implement these recommendations
---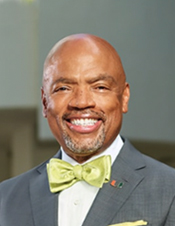 The subcommittees are composed of faculty, staff, medical and graduate students, resident physicians, and undergraduate and graduate programs (public health, research physica
l therapy, and social sciences).
This multi-discipline approach collectively provides recommendations and multifaceted solutions to the challenges of systemic racism within the Miller School and, by extension, our community.
The seven subcommittees of the Task Force on Racial Justice focus on: