A Message From the Program Director
Welcome to the UM/JMH Med-Peds residency program, where diversity, excitement and innovation are only a few words that describe us. Jackson Memorial Hospital, Holtz Children's Hospital, University of Miami Hospital, the Sylvester Cancer Center and the Miami Veterans Hospital comprise our Health District, providing a perfect blend of county, community and federal hospital training for our residents. Our location in one of the largest medical campuses in the southeastern United States makes us a premier tertiary and quaternary referral center for not only our region, but also the Caribbean, Central and South America.
We have a wonderful patient population spanning all ages with pathologies that continue to drive advances in community service, clinical care and research. This offers a plethora of opportunities for career development specific to the resident's professional and/or personal mission. We tailor our four-year curriculum to meet your individualized career goals in the context of ACGME requirements. This is the foundation of our training program. Our flexible scheduling allows for early career development and innovation through several special tracks including the Med-Peds Global Health, Medical Education, Hospital Medicine, Subspecialty, and Urban Health tracks.
Our goal as a training program is to produce responsible, versatile and happy physicians who are astute clinicians, innovative researchers, skilled educators and community leaders with a passion for clinical and evidence-based medicine, advocacy and health policy. We expect the graduates of our program to competently deliver care to children and adults and to have the tools to not only function in any health care system, but to embrace changing it for the better.
We love being doctors. There is nothing more special than being able to participate in the healing of a human being, no matter what stage of life he or she is in. The highlight of our UM/JMH Med-Peds program is the camaraderie between our residents, faculty, and staff. The collegial and supportive atmosphere fostered within the larger academic setting must be experienced firsthand. We welcome the opportunity to meet you in person so we can show off our program and introduce you to our faculty, residents and staff. Only then will you appreciate the excitement, enthusiasm, and pride we have for our unique and diverse Internal Medicine and Pediatrics Residency Training Program.
For additional information, check out our UM/JMH page.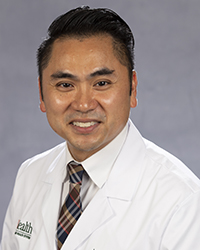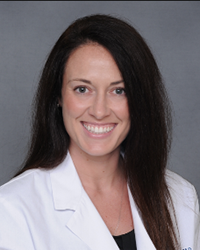 University of Miami Department of Medical-Pediatrics Residency Testimonial 2020
Miller School of Medicine at the University of Miami Department of Medical-Pediatrics Residency Testimonial 2020
University of Miami Miller School of Medicine Medical-Pediatrics Residency Program
An overview of the Miller School of Medicine at the University of Miami Medical-Pediatrics Residency Program.